Once you select a support ticket you can access to the entire thread of replies from our support team to your questions.
From this view you can enter a new Reply, using the green "Reply" button or you can "Close" the ticket.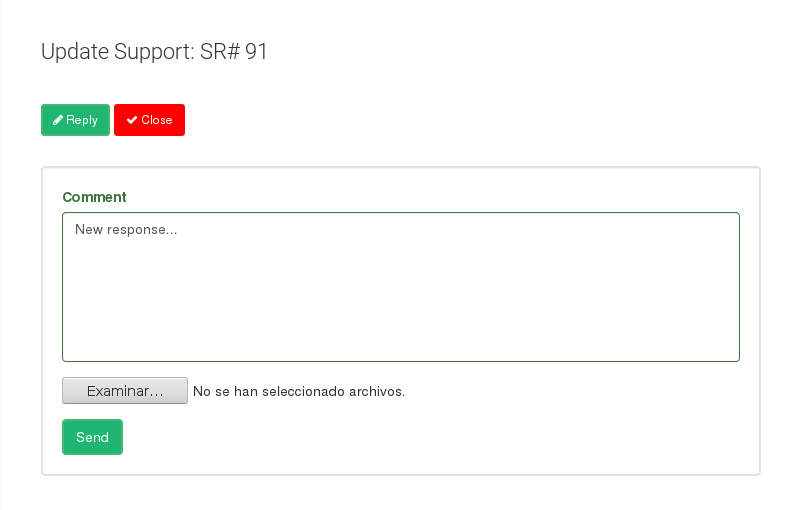 You could upload new files. In order to do that use the Browser button to select the desired file from your computer. Ensure you already finished editing the commentaries in the text field and then press the green "Send" button.