Billing
In this seccion you will be able to add many Credit Cards. One of them will be your active Credit Card. Use the small card icon on the Actions column at the right to select your default Credit Card.
In order to add a new Credit Card press "New Billing" button.
It is important for you to know that Zevenet does not save your Credit Card data. Those data are direcctly submited to our payment gateway: https://stripe.com

To add a new Billing Account click on the "New Billing" button. A new screen will appear as shown in the next screenshot.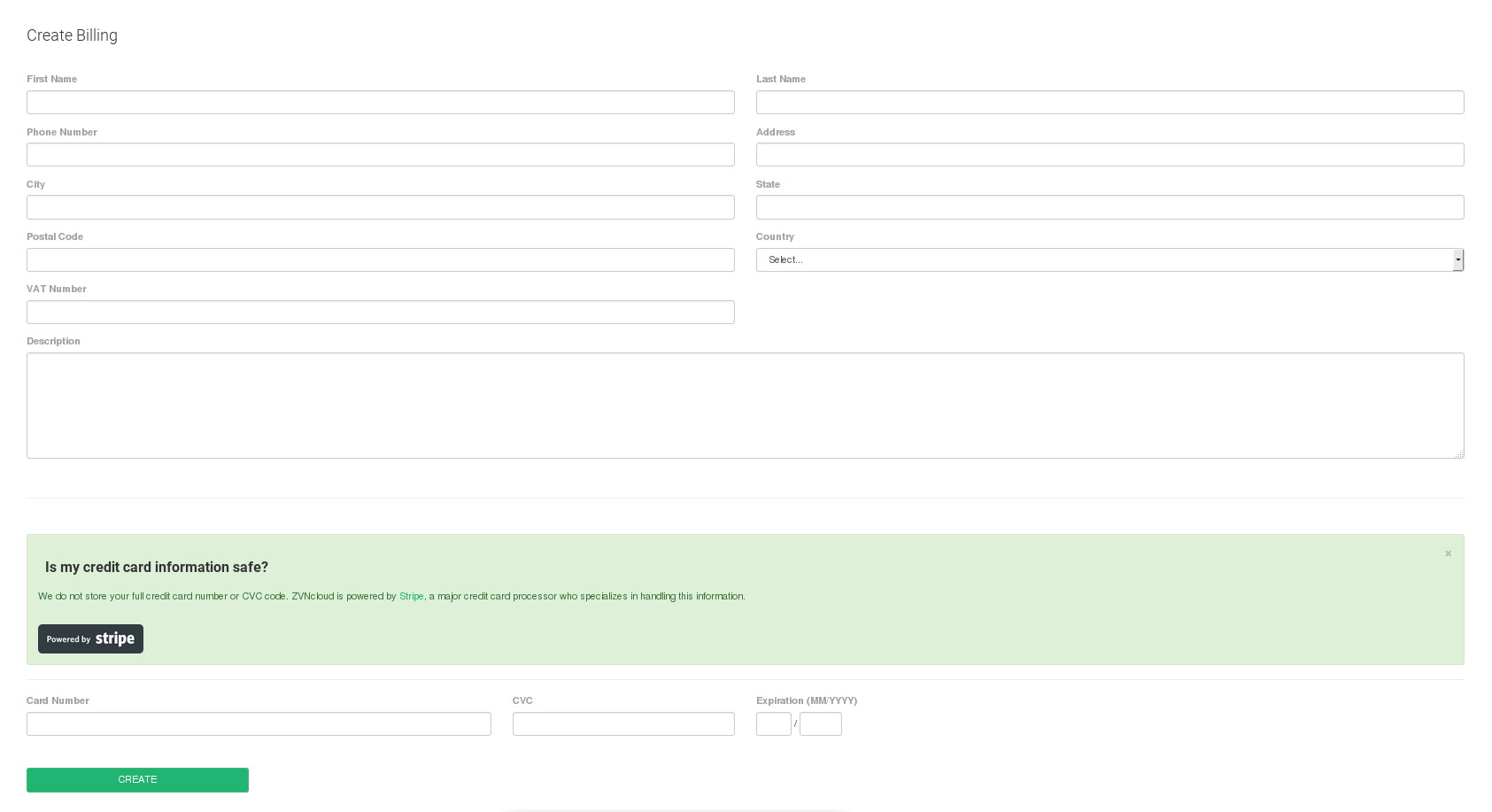 Please, full fill the fields and click on "CREATE" button to save your billing account.