Invoice
This section shows information about user payments. It includes a button to facilitate the payment of owed quantities, a button to get extra details of the payment and a billing history table. The "Usage" box shows a live summary. You can also download a document including further details of your Usage by clicking the "VIEW USAGE DETAILS" button.
The Invoice History table shows a list of your payments.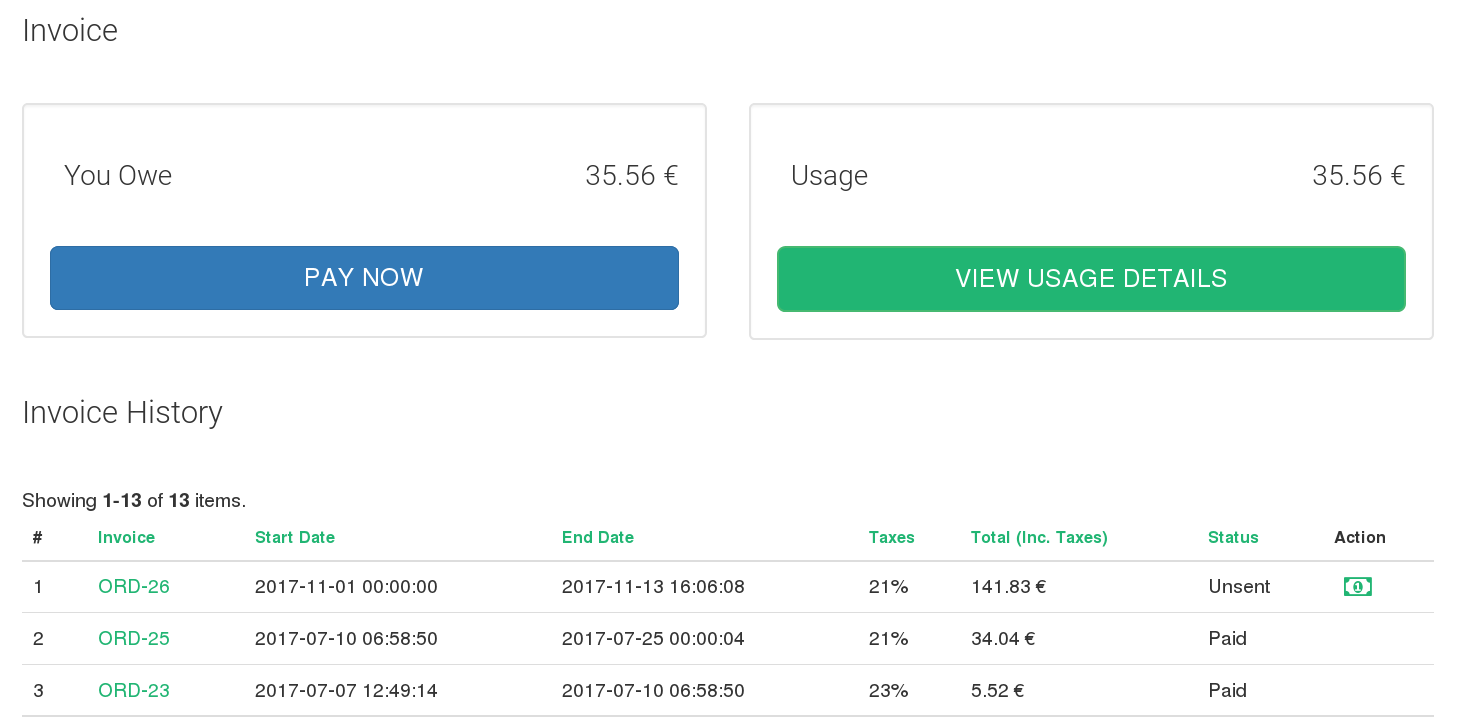 The table has the following column headers:
Invoice. Internal unique Invoice code.
Start Date. The begining day of your invoice.
End Date. The ending day of your invoice.
Taxes. Percentage of taxes (for example VAT) applied to your invoice.
Total. Total amount, including taxes, of your invoice.
Status. Paid or Unpaid current status of your invoice.
Action. If there is an Unpaid invoice an icon to facilitate the payment will be shown.